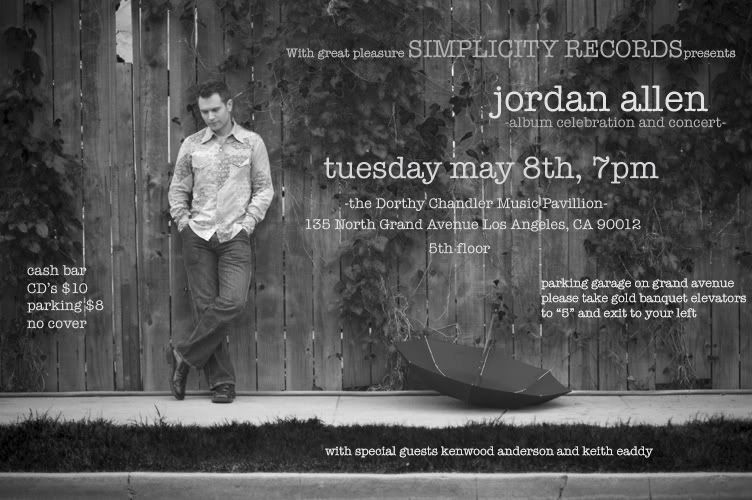 Close friend of the Dream Regime, Jordan Allen, an extremely talented songwriter and musician is launching his long anticipated CD, "Mistakes, Regrets, and Coffee" to go along with a live performance on Tuesday, May 8th at the Dorothy Chandler Music Pavillion located at North 135 Grand Avenue in Los Angeles, 90012.
You do not want to miss this night. It is going to be magical. CD's will be available for $10. There will be a cash bar. No cover. Parking $8 in structure.
You can visit Jordan's MySpace page and hear his music. Add him to your friends and join us on the 8th.