Look at this sensational review! This has just arrived from Trey McGriff, Film Department - Aditude Advertising.
We sent Trey a copy of our previous film, "Shoot-Out," a film that he absolutely loved and caused him to write "4 out of 4 Stars! You need to see this film!"
Knowing how he felt about our previous film, we were really excited to get a copy of our latest film, "Honey, I'm Home" into his hands. Apparently, he couldn't wait to view it himself. Here's what he wrote back after he received his screener DVD in the mail.
"Congrats again on everything and I'm pumped to watch this tonight as
the main feature!! We've got some people that will be watching too,
should be a fun time and a new crowd to turn your film on to!"
Well, what happened you ask?
Here is his response after watching the film with a crowd of people.
"We watched your film this weekend and everyone loved it man! Truly
great work!! The ending really caught us all by surprise and the
acting was superb, as well as the music, directing and all footage!
Congrats on such a unique twist in this film, it was a really fun
viewing!"
Looks like we did it again!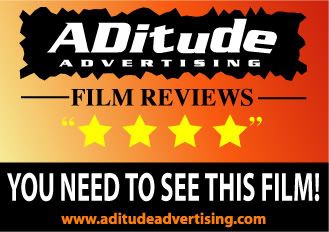 Trey McGriff's official review is short and sweet. He provided us the above banner to go with it. Here it is.
HONEY I'M HOME
"Honey I'm Home is a quick and intense ride from start to finish! David Branin really shows his directing and writing skills in this attention grabbing short film! You'll never guess how this films ends! A must see for any film lover! This film was made by David Branin and you can order the DVD today at myspace.com/honeyimhomethemovie or myspace.com/dreamregimeproductions"
For more information on ADitude Advertising and their amazing catalog of Ad Specialties, Promotional Products, and Graphic Design, visit http://www.aditudeadvertising.com/