"Shoot-Out" has been named an Official Selection to the 1st Miami Independent Film and Music Festival! Huge news for us, as Co-Star Daniel Sol was born and raised in Miami. All his friends and family now have a chance to see him on the big screen and offer their support! The momentum builds.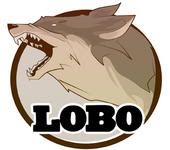 More on the Festival: The Miami Independent Film and Music Festival is a first year festival dedicated to supporting artist whose talents have been overlooked. We are looking to present their talents in a format which glorifies them for their sweat, blood and tears. With two musical stages, and two theaters, the festival blends the music and film industry seamlessly under one roof. Come out and see what will be one of the greatest Indie spectacles in the South East!
It will take place on July 29th at the..
The Roxy Theater
1645 SW 107TH AVE
MIAMI FL. 33165