We are very proud to have our film "Shoot-Out" be an Official Selection to the Wichita Falls Film Festival! We are on a roll!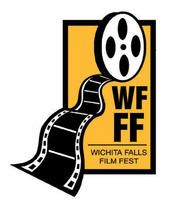 On the weekend of July 14, the first Wichita Falls Film Fest will be held at the Wichita Falls Museum of Art at Midwestern State University in Wichita Falls, TX. More info will be added as it comes along! Please check back often! If you would like to submit a film, please visit the site at www.wichitafallsfilmfest.com
You can also visit Wichita Falls Film Festival MySpace Page!