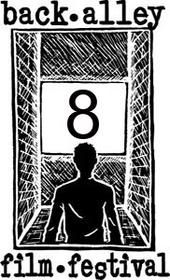 We've just received word that our film "Shoot-Out" is now an Official Selection to the 8th Annual Back Alley Film Festival. It all takes place on Saturday May 27th in Tucson, AZ.
More on the Festival,
The Back Alley Film Festival is about art and independence. As devoted filmakers Erik Hulten and Joshua Dragotta set out to create a venue in Tucson, Arizona. The festival is about bringing films to Tucson residents. We look for all genres of films from dramatic to comedy to narrative to expriremental and animated. We welcome national, international, and local films. It's one night in an alleyway. We painted a mural and helmed it the Back Alley Cinema. Thanks to the local business that surround the wall the Back Alley Film Festival comes to life. We are committed to screen films that reflect the movement of the artform. We started this festival with 25 chairs, a 300 lumens projector and home stereo equipment. We now rent 225 chairs, bought a 2500 lumens projector and professional speakers and looking for a deal on an amp. We've done festivals in the rain and its been magic!
For the latest news on the festival, please visit Back Alley Film Festival