I have just added my film, "Honey, I'm Home" to Cruxy.com.
Tagline: He cheated...she knows.
It deals with the topic of infidelity in a way you have probably never seen before.
The film stars
Jacob Magnuson
and
Karen Worden
. For those of you who them, sure you will enjoy their performances. Cinematography is done by
Vincent Martinez
and the original music is composed by
Rudy Mangual
.
Made
this little film
for less than $100
, shooting it all in just a couple of hours. It has done surprisingly well with critics. It is still making it's rounds on the film festival cicuit. Just learned today that it has been accepted into it's
11th Film Festival
. It won the
"Audience Choice Award"
at the
HollyShorts Film Festival
back in August. Going to keep it on the festival circuit for a while longer, but wanted to make it available to those who have yet to see it.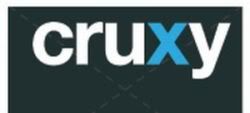 You can use
Paypal
,
Google Checkout
, or your
Credit Card
to easily, quickly and securely purchase the film. Only charging $1 for it, the same amount you pay to download songs from
iTunes
.
Here is the direct link
https://www.cruxy.com/info/12745
(includes a 1 minute preview)
Here is what a few critics have said about
"Honey, I'm Home"
"The ending completely through me for a loop."
- Tristan Wright, The Movies Made Me Do It
"9 out of 10. Absolutely brilliant!"
- Peter Dimako,
MovieJungle.com
"Honey, I'm Home is different and original, and it kicked my ass."
- Felix Vaquez, Jr., Cinema Crazed
Please
pass this on
to anyone you believe would be interested.
Thank you for your support!
Happy Holidays
David