What's the story with "
Honey, I'm Home
"???
It has been a surprise hit for me. I made it for less than a $100, and to date it has been an Official Selection to more than 15 International Film Festivals.
"Honey, I'm Home" won the "Audience Choice Award" at the HollyShorts Film Festival (it's debut festival). It's festival selections include Miami Underground Film Festival, Festivus Film Festival, Lake County Film Festival, and the Rome Independent Film Festival.
Honey, I'm Home tackles the topic of being unfaithful and having to confess the truth to one's companion. Never before has infidelity been explored in the way you will see here.
* Inside Scoop – It was always my plan to have "Honey, I'm Home" be available for online viewing. Before doing so, I wanted to test the Festival circuit. To my thrill and delight, this little $100 movie has held up it's own against films with 100 times the budget. In addition it has won over dozens of film critics.
My goal was to add it to the site AtomFilms. After building Honey, I'm Home's resume, I thought its track record was in place for it to be accepted by AtomFilms. I was wrong. It was rejected and I was told that it is not good enough to be on their site.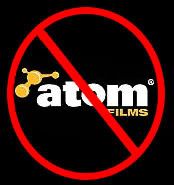 I have decided to take this setback in stride and I have uploaded it here to share with you and the MetaCafe community. Now, I would just love to stick it to AtomFilms! My goal is to now have it receive One Million Views and shove it in their face. Perhaps you can help, if you enjoy the film, please pass it onto a friend or family member.
Here is the link - View "Honey, I'm Home" Now
Thank you,
David Branin