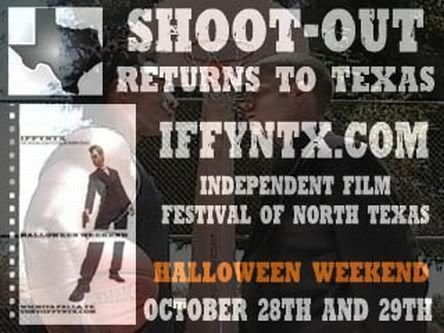 For our fans in Texas! "Shoot-Out" is an Official Selectin to the IFFYNTX.com - Independent Film Festival of North Texas which kicks off this Halloween Weekend in Wichita Falls!
IFFYNTX is the Official Film & Music Festival based in Wichita Falls, Texas. As do all Independent Film Festivals, IFFYNTX needs your support, help spread the word and make this an annual event!
For screening info and the latest news visit IFFYNTX
For those who have not seen it yet, visit our profile and view "The First 3 Minutes of "Shoot-Out"