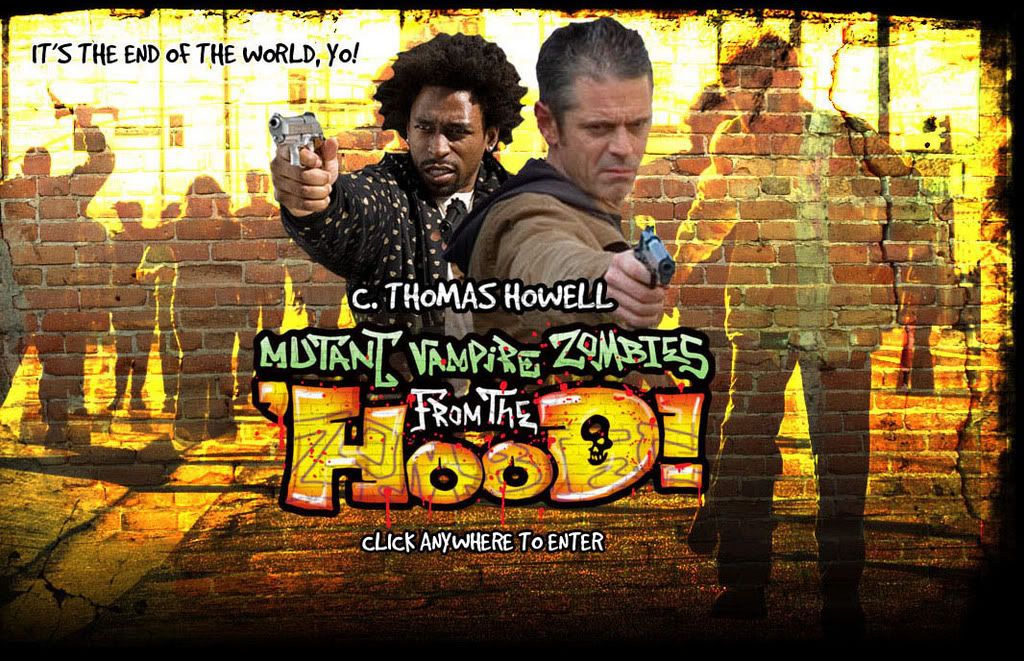 The first trailer for Mutant Vampire Zombies From The 'Hood! had its World Premiere at Comic-Con 2007 in San Diego this past weekend. The preview screened at the conclusion of "Zombie Night", immediately following a screening of the 80's cult classic "Night of the Comet". The audience laughed and applauded and seemed quite appreciative of the brief sneak peak.
The film stars Tyshawn Bryant, Dream Regime producer and star of "Shoot-Out" along with C. Thomas Howell (The Hitcher, Soul Man, E.T.)
Without further ado, here is the link to the official site. Enter the site and click on "Trailer" to see the brand new teaser.